News
More news to come as God moves. Stay tuned!
October 2020 update: I am so happy to share the little story that the Lord gave me which is on my homepage. I hope it will touch your

.
Also, I am excited to share that I now have a YouTube channel, entitled, "God is Real." Please stop by and check it out. Just type in: John Michael Forosisky and you will find it.
And finally …stay tuned for a brand new, fully updated website. When it's ready I will announce it on a YouTube video as well as my Facebook page.
Thanks so much for your support and God bless you!
---

November 13, 2006 - Passenger's Side was selected to be previewed as the Christian book of the week on Booksamillion.com !!!
Book's Message Is Simple: Let God Drive! - by Ann Efimetz - Virginia Gazette
Watch John on Daystar TV



February 9, 2006
Listen to John's Internet Interview on Christian Work at Home Mom's ( http://www.cwahm.com/ )
Passenger's Side is now available online at: www.Amazon.com ; www.BooksAMillion.com ; www.Barnesandnoble.com ; www.Cokesbury.com ; www.Superbookdeals.com ; www.ecampus.com ; www.Biggerbooks.com ; www.waldenbooks.com; www.walmart.com; www.target.com and many other sites.
Bookstores in Williamsburg, VA carrying Passengers's Side: College of William & Mary / Barnes & Noble Bookstore and... also next door at the Bruton Parish Book & Gift Shop.
---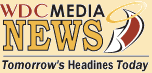 ' Passenger's Side' Takes Readers on the Ride of Their Life
Author John Forosisky shows the freedom of true surrender to Jesus Christ
by Dave Bohon, Book Editor. WDC Media News
January 4, 2006
Without faith the Christian life is reduced to drudgery and legalism. Truly learning the secret of giving over full control of ones life to Jesus Christ is without a doubt the most freeing step one can take in moving into the abundant life God has for each believer.
Just ask John Forosisky. The author of the new book Passenger's Side: Putting Jesus Christ in Charge of Your Life (Trafford Publishing) spent the first few years of his life as a believer trying, like so many Christians, to live out his faith in Christ while still maintaining full control himself.
"Of course, that's a futile and frustrating endeavor," said Forosisky. "And the sad truth is that too many believers spend their entire lives in that frustration, never learning the freeing power of surrendering to God."
Passenger's Side , Forosisky's first book, is in part an account of his experience in learning how to let go and enjoy the provision God has given for the abundant life of believers. But the book is also an extended invitation to readers to learn that secret for themselves, along with some practical steps on how to get there.
"I certainly haven't fully arrived myself," Forosisky explained. "But what helped me move over into the 'passenger's side' and let God take the wheel was choosing to let go of my past frustrations, failures, and regrets, trusting that God would take me right where I was and perform His work in me."
Raised Catholic, Forosisky said that he went to church every Sunday. "But it wasn't until I was 21 that I learned salvation was not related to works, but only possible by accepting Jesus Christ as Savior," he recalled.
After living the Christian life for several years Forosisky reached a point he emphasizes everyone must come to if they are to have a genuinely intimate relationship with God. "I just knew that I wanted a much more in-depth relationship with Him," Forosisky explained. "I felt drawn to Him. I began to desire God's word. I wanted to learn more, and to grow. I wanted Jesus as my close friend and helper."
That desire led to the real turning point in Forosisky's life. "One day I was strongly prompted to pour out my heart to the Lord in poetry," Forosisky recalled, "which was somewhat unusual since up to that time poetry was not a big part of my life."
That poem describes the frustration many Christians experience from spending years "in the driver's seat" of life. Recounting his own wrong turns in life, Forosisky expresses the joy that comes in realizing that God "is the Author of my life."
The poignant poem concludes with Forosisky's invitation to God, "Here Lord, I want YOU to sit in the driver's seat of my own life, and take the wheel. I will stay right up here with you, so that I can see where we are going, from right where I belong . the passenger's side."
That poem was also the beginnings of the book Passenger's Side - and the start of a new adventure of surrender for Forosisky. "Little did I know when I was writing that poem that God would ask me to leave all my other plans and career objectives behind and devote myself to a book that would help others move into this wonderful life of total surrender - letting God take control of their lives."
While Forosisky is quick to note that God doesn't lead everyone to such a dramatic step of faith, he emphasizes that like himself, every believer must come to a point of surrender if they are to realize their true potential in Christ. "Do you want the hands of God on the proverbial steering wheel that directs your very life?" writes Forosisky. "Do you want Jesus Christ to take over your life? Are you ready and willing to take your seat in the passenger's side? Of course, the only sensible answer to these questions is yes. Therefore, what you will need to do is to let go."
Forosisky notes that for many Christians, letting go means dealing with a "warehouse" of guilt, anger, frustrations, and hurts from the past. These are often the chains that hold believers back from true freedom. "You want Jesus Christ to drive your life," he writes. "You need Him to prepare you for this wonderfully dramatic transition. To do so, the warehouse must be emptied. You are calling on Him to help you. You can be certain that He will, because it is God's will. Never forget that He loves you and wants you to be free. This is why you let go -- to be free."
But dealing with such baggage is only the beginning of this exciting life of surrender, Forosisky assures his readers. Beyond that beginning is a life honoring God - and one that is totally directed by His Holy Spirit. "When you have a solid relationship with Jesus Christ, you can move forward with confidence," he writes. "God's Spirit will support you because He knows that you are wanting to follow Him, and to do His will.. The Lord wants you to move forward in life. He wants you to achieve and to grow. He wants you to develop. He also wants you to be happy. As long as your plans and goals are consistent with God's will, you can know that because the Holy Spirit is in you, He will offer you all the support that you need."
And how does God direct His Children? That, indeed, is the adventure Forosisky takes the reader on in Passenger's Side . It is, in essence, a discipleship manual for Spirit-filled living. For beyond salvation and surrender, writes Forosisky, is a life that God directs through some specific elements laid out in Scripture. These make up the bulk of the chapters in Passenger's Side . Among the specifics Forosisky deals with at length are:
Living daily in the miraculous.
Practicing the presence of God through specific prayer.
Learning to love others through Christ.
Recognizing the presence of Angel's -- God's special helpers for Christians.
Resting on Christ the Rock.
Making the choices in life that please God.
"You are absolutely entitled to enjoy a fruitful and joyous life," Forosisky advises his readers. "You need not waste any more days feeling frustrated and confused as to why real happiness eludes you." However, he counsels, "You have free will. He wants you to choose Him, but He won't force you. It is my prayer that you make the move."
If there is one theme that comes through repeatedly in the book, it is that taking the "passenger's side" will be the ride of your life - for the rest of your life. Forosisky concludes Passenger's Side with this warm invitation to the reader, "Take what you have read in this book, and make it a way of life. Do this, and you will soon discover that the passenger's side is the only place to be."